Now Open
New location, Bird Road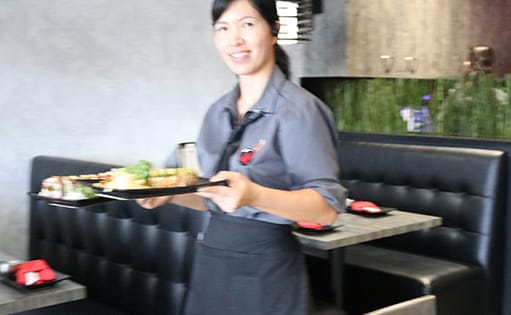 Sushi Bombs is a family owned, modern restaurant. The restaurant has an extensive selection of fresh fish bought daily. We feature an array of Japanese style dishes including, hibachi, teriyaki, sushi with a menu that caters to all ages.
Whether you sit at the Sushi Bar, at one of the cozy booth or a table, Sushi Bombs will transport you to the other side of the world. Come join us and get a taste of some explosive flavors while relaxing and enjoying our great selection of wine and sake.
Sushi Bombs is open 7 days a week.
Getting your favorite sushi delivered to doorsteps has never been so easy. Now you can order delivery or pickup online and avoid waiting on hold or repeating your credit card number over the phone.
Here at Sushi Bombs, we want to make things as convenient as possible for you. That's why we offer 10% OFF your first order when ordering online, just use promo code: WELCOME at checkout.
Download our app or order directly from our Website and enjoy ordering our delicious food today. We pledge that your order will be right and right on time.